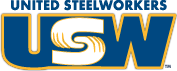 In February, around 3,800 members of the United Steelworkers (USW) went on strike at nine refineries after Shell, lead company in the National Oil Bargaining talks, left the bargaining table, reports USW President Leo W. Gerard. Remaining USW-represented refineries (65 in total) and facilities are operating under a rolling 24-hour contract extension. The strike, limited to a fraction of the 30,000 oil workers the union organizes, draws attention to decades of stagnant wages, rising health care and living costs, and corporate disregard for health and safety.
USW Vice President Gary Beevers, who heads the union's National Oil Bargaining program, says onerous overtime; unsafe staffing; and dangerous conditions, among other concerns, as the impetus for the work stoppage.
The World Federation of Trade Unions (WFTU), representing 90 million workers in 126 countries has expressed its internationalist solidarity to the striking workers in US refineries.