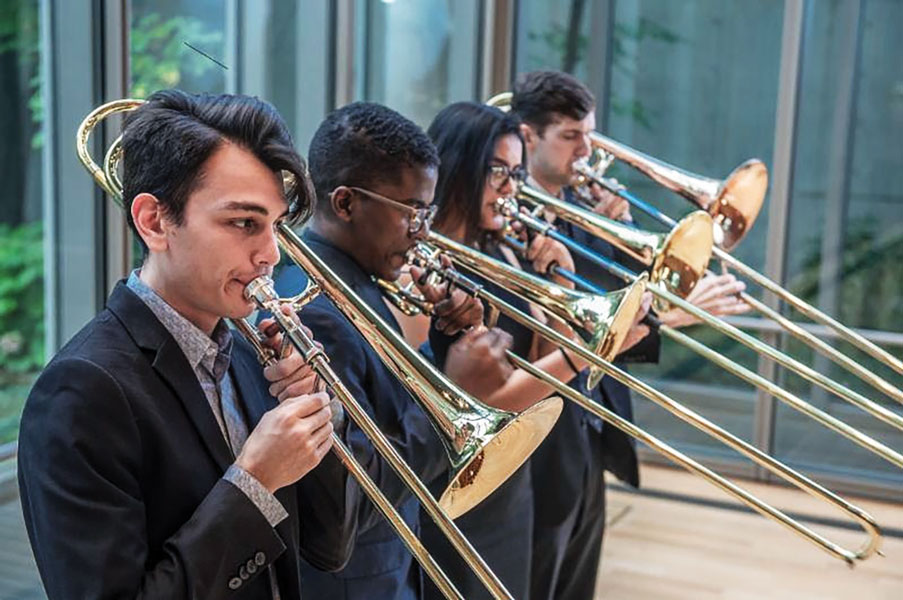 The Cleveland Institute of Music (CIM) has announced that its incoming Fall 2019 class of 188 students comprises 13% minority students. The addition of the 15 incoming African-American and Latinx students means the diversity of the CIM student body has increased by 235%—what school officials are calling a historic high: 15% of the 375 students.
"CIM has never shied away from addressing the inequities in classical music and in the conservatories and schools of music who prepare the next generation of musicians," says Paul W. Hogle, CIM's president and CEO. "The way to change the face of classical music is to recruit, empower, and engage a community of exceptionally well-prepared student musicians of color and immerse them in CIM's high-quality training and the subsequent benefits that training provides."
CIM promotes student diversity through multiple programs and initiatives, including establishing fellowships and training programs for African-American and Latinx classical musicians and music students. The Cleveland Institute of Music is one of just seven independent conservatories of music in the United States and one of three devoted exclusively to classical music performance.