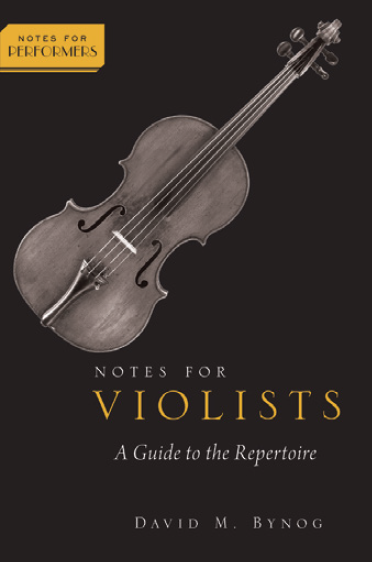 In this book, David M. Bynog, of Local 65-699 (Houston, TX), offers important historical and analytical information about 35 of the best-known pieces written for viola from the 18th through the 20th centuries, including works by Bach, Telemann, Mozart, and many others. The author includes biographical information about each composer and highlights key points related to the creation and performance of the selected works.
Notes for Violists: A Guide to the Repertoire, by David Bynog,
Oxford University Press, global.oup.com.