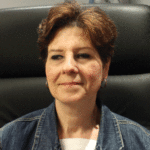 by Kim Wysocki, Administrative Assistant AFM Electronic Media Services Division
The importance of our CD Jacket Program has continued to grow over the years. Securing the release of all sound recording product (including box sets, anniversary packages, deluxe editions), which usually contain live and previously unreleased material, keeps this department busy. Coordinating the proper filing of B-4 forms for these recordings, as well as all recordings done under the Sound Recording Labor Agreement (SRLA) is as vital as ever.
This office continues to pursue major record companies, including numerous covered labels and independent labels signed to the SRLA, in obtaining CDs, label copies, and any other information (including from digital releases), which are then researched by our department. When this process is complete, we share the information we gather with the AFM locals under whose jurisdiction the recordings took place.
We work together to ensure that B-4 reports were filed (including hours worked, doubles, overdubs), as well as make sure a current signatory is in place. We continue to coordinate our efforts with SAG-AFTRA, the pension fund, and the Sound Recording Special Payments Fund (SPF) to ensure that musicians are properly credited and receive proper wages and pension for their work. This also ensures they will receive payments from the SPF for the next five years. In addition, the proper filing of B-4 report forms helps us to facilitate new use payments, if the recordings are utilized in motion pictures, television films, and/or commercial announcements.
Advertising agencies representing numerous advertisers contact EMSD on a daily basis. They inquire as to whether or not a track was recorded under an AFM agreement and if the appropriate session reports were filed. Once our office locates these reports, a new use billing packet is prepared and submitted to the agency.
The volume of sound recordings used in commercial announcements continues to grow. Musicians are reaping the benefits of these new use payments. We rely on you, the musicians, to be proactive in making sure that your original work is done under AFM conditions and that session reports are filed. The filing of these forms is essential and benefits every musician. Musicians who perform on recordings should see to it that they are properly listed for their work on AFM B-4 report forms. This facilitates smoother new use billing procedures. If you have any doubts as to whether or not a given project is covered under the SRLA and if B-4 reports will be prepared, please contact your local or the AFM.
EMSD has a scanning procedure in place to ensure that all report forms received by this office for any and all work performed under AFM agreements are stored in our system, thereby making them readily accessible. We also have an electronic CD jacket file (provided by the pension fund), which enables us to access information as needed.
All in all, the more information we have on file, the better equipped we are to serve and assist you. Locals should continue to send the AFM copies of any and all B report forms and music preparation invoices. And, if you hear from any contractor or leader that they possess a history of B forms that they would like to discard, please tell them not to. Rather, they should send them to the AFM. We will make good use of them.