by Bruce Ridge, ICSOM Chair and Member of Local 500 (Raleigh, NC)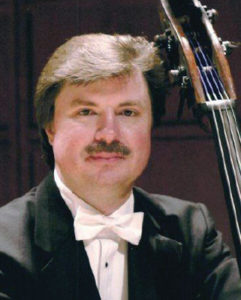 This morning, I awoke to news of yet another violent attack, the deadliest mass shooting in America's history, this time in Orlando. While in these early hours we do not yet know the exact nature and causes of this horrific action, we do know that a man with an unspeakable weapon, unimaginable to the founding fathers, has killed at least 50 people and wounded many others.
I wasn't able to turn away from the coverage, even as the networks sought to fill airtime with pundits who could do nothing more than speculate. What did impress me was the thousands of people in Orlando lining up to give blood following the appeal of local hospitals. There are always more people wanting to help than there are people wanting to hurt.
It is too easy to turn away from these sad events. After all, our lives must continue. We have appointments to keep, work to do, yards to be mowed … At moments like this I am always reminded of W. H. Auden's "Musée de Beaux Arts":
About suffering they were never wrong,
The Old Masters: how well they understood
Its human position; how it takes place
While someone else is eating or opening a window or just walking dully along …
At this moment of collective pain, where sad events flood our lives through a din of media accounts, the world needs the statement of peace that musicians make with every note they play.
On June 13, the musicians of the Chicago Symphony Orchestra performed a benefit concert for the Greater Chicago Food Depository. They joined with other musicians of International Conference of Symphony and Opera Musicians (ICSOM) orchestras who have organized on their own to present concerts that demonstrate their desire to change the world, one note at a time. At this year's ICSOM Conference in Washington, DC, we will again perform music and offer service—this time at Central Union Mission, an organization that gives food, comfort, and shelter to the homeless in the District. This follows our Broad Street Ministry service at last year's conference in Philadelphia.
The musicians of the San Francisco Symphony performed a benefit for the SF-Marin Food Bank, North Carolina Symphony musicians organized a quartet performance to raise money for the victims of the 2015 earthquake in Nepal, and the musicians of the Dallas Symphony Orchestra performed a benefit for Dallas Court Appointed Special Advocates, an organization that assists abused and neglected children. In this past decade, the musicians of ICSOM have demonstrated astonishing generosity and goodwill towards each other, answering numerous ICSOM calls to action that have raised more than $1.5 million to assist colleagues in need during work stoppages or other difficulties. We have stood together as a united network of friends.
ICSOM is the most highly organized part of the AFM, with almost 99% of our members in the union. This is remarkable considering that 36% of our member orchestras are in "right to work" states. I believe we maintain this unity and build these friendships by offering our members ideals to work for, instead of only offering problems to work against. As we seek to serve our communities in even deeper ways, and stand together as messengers of peace in an all-too-often violent world, we also demonstrate the importance of our orchestras.
One of the major issues facing orchestras is the perception that our donor base is limited. We need to appeal to new donors by offering a message of hope and demonstrating how everyone benefits from great orchestras. We must believe that we can change the donor base, just as we must believe that we can change the world. In order to achieve anything you must first be able to imagine it.
Auden's poem continues:
In Breughel's Icarus, for instance: how everything turns away
Quite leisurely from the disaster; the ploughman may
Have heard the splash, the forsaken cry,
But for him it was not an important failure; the sun shone
As it had to on the white legs disappearing into the green
Water, and the expensive delicate ship that must have seen
Something amazing, a boy falling out of the sky,
Had somewhere to get to and sailed calmly on.
As artists, we must make efforts to change the world. We must not turn away and sail calmly on. As President Kennedy once said: "For while we cannot guarantee that we shall one day be first, we can guarantee that any failure to make this effort will make us last."
We are the music makers, and we are the dreamers of dreams. If we can imagine a better world, and demonstrate it through our music—through every lesson we teach, through every performance we play, whether in great concert halls or the halls of cancer hospitals—then we can continue to change lives by standing together for peace.