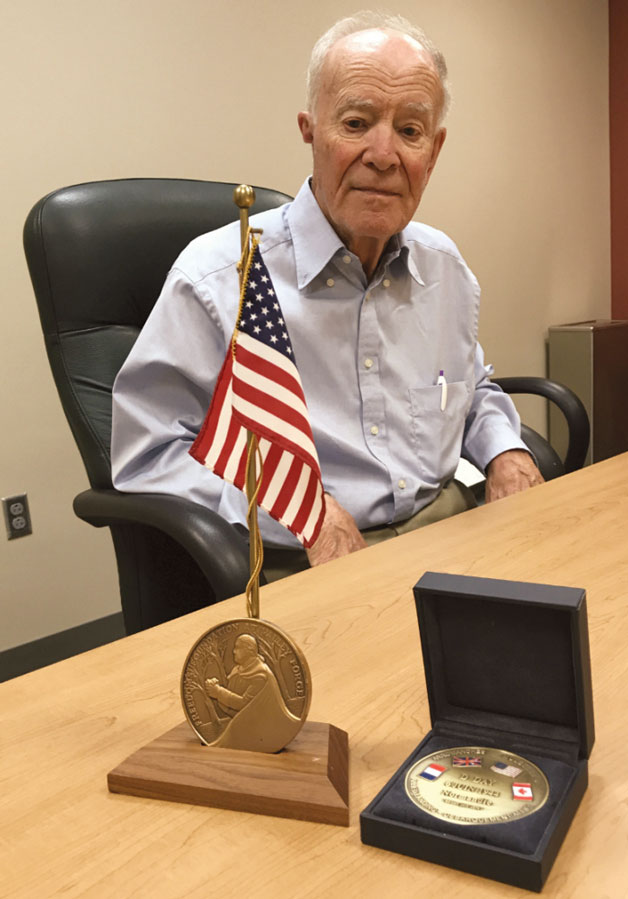 In December, the New York State legislature overwhelmingly approved a bill designating the hymn "Here Rests in Honored Glory," by Donald Miller, the state's official Hymn of Remembrance. Spearheaded by Assemblyman Bill Magnarelli, Senator John DeFrancisco, and Senator David Valeski, the bill was signed into law by Governor Andrew Cuomo on December 28.
The Professor Emeritus (Onondaga Community College) and member of Local 78 (Syracuse, NY) composed the piece nearly three decades ago. It has gained prominence over the years and was officially adopted as the Hymn of Mourning by the veterans groups, the Paralyzed Veterans of America and the Vietnam Veterans of America. Royalties from the composition are equally distributed between these two organizations. 
Scored for chorus, three trumpets, two trombones, tuba, timpani, and organ/piano, the work has become a standard hymn at ceremonies worldwide and is played annually on the anniversary of the D-Day landings in Normandy. It was recorded in 2006 by the North Carolina Master Chorale, which donated proceeds to the Tragedy Assistance Program for Survivors (TAPS), a national nonprofit organization that provides services to those who have lost a loved one on active duty.
In 2009, Miller was awarded the George Washington Medal of Honor from the Freedom Foundations at Valley Forge and the D-Day Medal from the Memorial Museum of the Battle of Normandy. Last fall, the hymn was performed at ceremonies commemorating the 100th anniversary of the armistice that ended WWI.