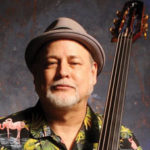 by Dave Pomeroy, AFM IEB Member and Local 257 (Nashville, TN) President
Former Local 257 (Nashville, TN) President and AFM Vice President Harold Bradley passed away January 31 at the age of 93. He was one of the most recorded guitarists in history and was a member of the Country Music Hall of Fame and the Musicians Hall of Fame.
On behalf of all members of the AFM, we offer our deepest condolences to his family as we celebrate the life and many accomplishments of Harold Bradley. His career as a musician leaves behind a legacy of classic recordings in multiple genres that will live on forever. His business acumen complemented his musical skills and Nashville is still reaping the positive results of the vision he shared with his older brother Owen that helped create the Music City we know today.
Harold joined Local 257 in 1942 and began his recording career in Chicago in 1946, and the next year, moved to Nashville's first studio, Castle Recording. Responding to an increasing demand, he and Owen partnered in a series of recording studios in Nashville before building the Quonset Hut studio in 1955. This was the beginning of what we now know as Music Row. This unpretentious neighborhood became the epicenter of Nashville's music business, with a concentration of creators and industry professionals unlike any other place on earth.
As what became known as the "Nashville sound" was coming together, Harold invented a new style of playing on a hybrid instrument, the six-string bass guitar. His percussive and melodic style of playing will forever be known as "tic-tac" bass. When someone asks, "What is tic-tac bass?" I point them to Patsy Cline's "Crazy." The combination of the attack of Harold's muted picking and the sustain of Bob Moore's string bass dancing with Buddy Harman's drums is pure magic. We worked together quite a bit in the studio over the years, and Harold was a true professional. His calm, confident demeanor helped keep everyone around him focused and on top of their game.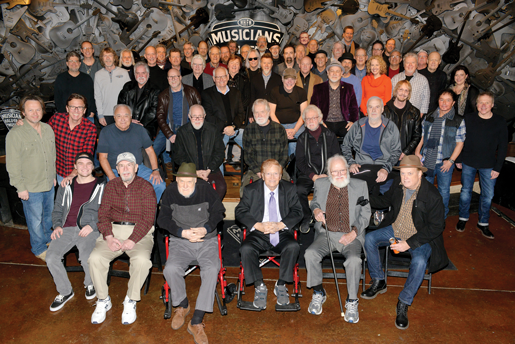 But there is more to Harold's story and his legacy than his musical accomplishments and business skills. The Bradley brothers, together with Chet Atkins and George Cooper, longtime president of Local 257, created an unprecedented music industry model built on talent, trust, and mutual respect between employers and musicians. When the major labels began setting up shop here, these musical and business pioneers made it clear that Nashville's studio musicians were to be paid properly under AFM contracts. This crucial factor is the reason why musicians, songwriters, and artists have been coming here for decades—to be treated as professionals. The positive impact of their ethical approach to business is immeasurable and is one of the main reasons Nashville has become Music City.
In 1990, Harold was elected president of Local 257 at an uncertain time in our history. He didn't have to take on that job, but he did, and we were better off for it. Despite Tennessee's right-to-work (for less) status, Nashville's high level of voluntary compliance with union agreements is unique and demonstrates that it is possible to work cooperatively with employers. Harold embodied that approach in his own gentlemanly fashion. He led a successful effort to create a more affordable scale for Christian labels and brought many independent labels—large and small—into the fold.
After his election to the AFM International Executive Board in 1999, Harold became a spokesperson for musicians on the national stage. As I got more involved in AFM and Local 257 business, I knew I could go to him with an honest question and get an honest answer. Even when we disagreed on certain issues, he was willing to listen to an alternate viewpoint without losing his cool. Through it all, we respected each other.
Local 257 has a tradition of allowing its elected officers to continue to work. At our first membership meeting after I was elected president in 2009, Harold stood up and made the motion that I should be allowed to work, as he and others had done before me. That meant a lot. I consulted with him many times over the ensuing years, and his knowledge, perspective, and experience was always helpful. He continued to record, perform, and produce recordings right up until the last year of his life, which was inspiring to see.
We had a wonderful gathering for Harold's 92nd birthday last year, and took a group picture with more than 50 players that I will always treasure as "A Great Day in Nashville." Harold Bradley gave the world thousands of "great days" with his life's work, and I am honored to carry on the important mission of promoting respect for musicians.
Reggie Young
We lost another extraordinary life member of our local January 17 when guitarist Reggie Young passed on at the age of 82. Over his long career, the influential studio guitarist recorded with everyone from Elvis Presley to Merle Haggard and created unforgettable hooks on classics like Dobie Gray's "Drift Away," The Box Tops' "Cry Like a Baby," Haggard's "That's the Way Love Goes," Willie Nelson's "Always on My Mind," and countless other hits. Despite his iconic status, Young was one of the nicest people to ever walk the face of this earth. He treated everyone the same, whether they were famous or not. His final solo album, Forever Young, released in 2017, is a beautiful piece of work. We salute his body of work and his legacy as a fine human being.