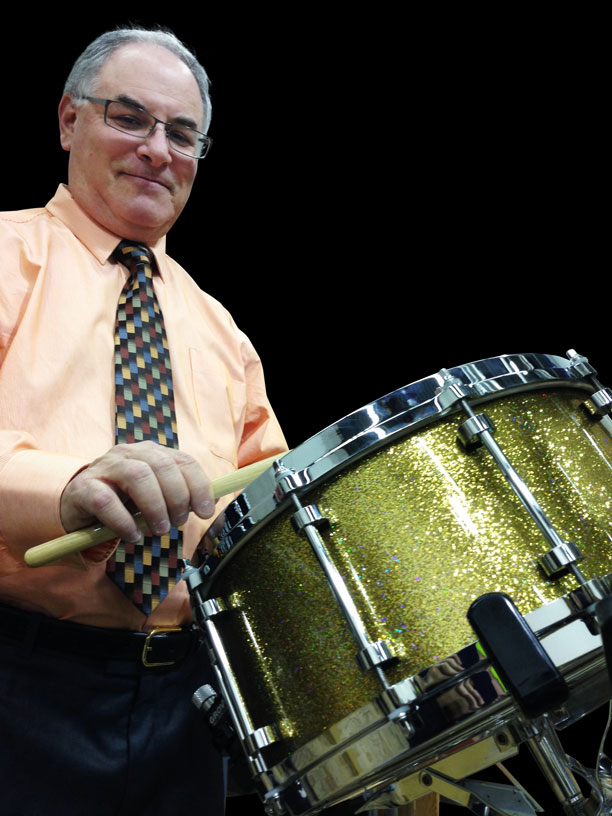 The Small Business Administration (SBA) has named Grover Pro Percussion Inc. the 2019 Small Business Manufacturer of the Year for Massachusetts. Grover Pro Percussion earned the recognition for supplying the global music industry with locally manufactured percussion instruments for 40 years.
Based in Woburn, MA, Grover Pro employs a team of percussion specialists and production experts that has established the company as a market leader in the design, manufacturing, and exporting of percussion instruments across the globe.
"We're honored to recognize Neil Grover, a world-class musician and world-class small business owner," said SBA Massachusetts District Director Robert Nelson. "Thriving as a local manufacturer for 40 years is a significant achievement in itself, but Grover Pro's export business has been a very important aspect of their success that has kept the company sustainable through the years."
Exporting makes up a significant percentage of total sales for the company—currently shipping to countries including Japan, Australia, Korea, China, Taiwan, United Kingdom, Spain, France, and Germany. In addition to supplying the world's most prestigious concert halls and orchestras around the world, Grover has made several contributions to the music industry through business ownership, through several inventions and product innovations.
"I am honored to receive this prestigious award" said Founder Neil Grover, a member of AFM Local 9-535 (Boston, MA). "Our products, which are heard on virtually every major motion picture score, Broadway show, and in concert halls around the globe, resonate with the superlative sonority of American made quality."
Grover is a renowned percussionist, music educator, innovator, and entrepreneur with distinct credentials in the entertainment industry. Grover's career highlights ranges from performances with the Boston Symphony & Boston Pops, on iconic soundtracks such as Indiana Jones and the Temple of Doom, and with rock band Aerosmith. In 2006, the Discovery Channel's "How It's Made" highlighted Grover Pro Percussion and introduced their products to millions of viewers around the globe.
Grover will be honored at the annual SCORE Boston / SBA awards luncheon along with other 2019 Massachusetts Small Business Week winners at Assumption College on Wednesday, May 8, 2019.