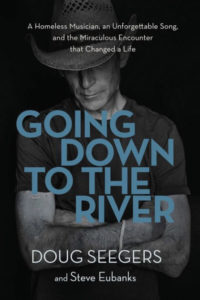 This is the inspiring story of Doug Seegers' journey from drug addicted, down-and-out, country musician, wandering the streets of Nashville, to widely successful artist on the international scene. A Swedish documentary filmmaker stumbled upon Seegers and recorded him performing an original song outside a food pantry. Within days, the 62-year-old homeless man had a number one country hit. Today, he is a platinum-selling artist who records and tours both throughout Scandinavia and the US.
Going Down to the River, by Doug Seegers, Nelson Books,
www.thomasnelson.com.