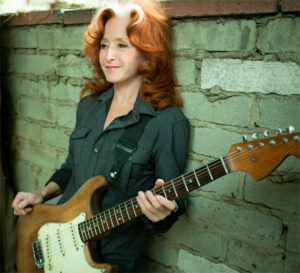 Bonnie Raitt of local 47 (Los Angeles, CA) is a founding member of Musicians United for Safe Energy and has always been an activists for a better future by opposing unfriendly projects to the environment such as fossil fuel reliance. Now, she considers the most critical issue of today is Hydro-fracking and she claims it needs a nationwide ban.
Food & Water Watch partnered with Movement Music Records to release a compilation record cleverly titled, " Buy This Fracking Album. " It will include 22 artists to spread knowledge about the dangers of fracking. All the songs have been donated and the proceeds from the album will be sent to groups working towards a ban on fracking.
The album isn't complete yet, and needs about $40,000 to be finished. You can donate here to help the album become a reality, and you will be one of the first to receive the album if you do donate.