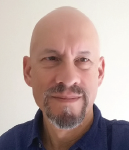 by Marc Sazer, President Recording Musicians Association (RMA) and Member of Local 47 (Los Angeles, CA)
Elayne Jones is a luminary musical pioneer. A premier timpanist, she broke down barriers throughout her stellar career: as first woman and first African-American to play timpani in major orchestras. She began with the New York City Opera in 1949, and her career extended to the San Francisco Symphony and San Francisco Opera. Today, in her 80s, Jones counts on her union pension for security in her retirement.
The recently ratified agreement between our union and the film and TV studios will now make Jones' pension more secure. Recording musicians helped craft a proposal to contribute a portion of the residuals from the Film Musicians Secondary Markets Fund (FMSMF) to the AFM pension fund as a whole. Once the trustees have worked out procedures, this contribution will not be earmarked for individual benefits. Instead, the new money will help secure the fund for all of us, from young musicians just starting out to retirees, like Jones.
The Recording Musicians Association (RMA) is proud to help ensure retirement security, and we work tirelessly with our union to maximize employment opportunities for musicians. Music in electronic media produces Midas-like wealth for those who own and monetize it, and should produce good industry standard employment for the musicians who create it.
Electronic media has been transformed by technology, tax credits, ever-changing styles, business developments, and cultural trends. But there are a few constants.
Our union musicians are the preeminent source of music recorded for all media. The International Federation of the Phonographic Industry (IFPI) tracks global record sales, physical and digital. Their research, online at the website: www.ifpi.org/best-sellers.php, shows that the top sellers throughout the world are produced by AFM members. Motion pictures are a global enterprise, blown around the globe on the winds of tax credits, yet year after year AFM musicians record the largest number of film scores for wide-release films.
Attachment to both the business model of our employers, and the trends and actions of our sister unions in the entertainment labor movement, are key to economic survival.
Companies naturally seek to make money more efficiently, and over time tend to make less product, exploiting our music in more markets and platforms. Fewer films are made and released, fewer records are released, fewer big investments are made in live TV shows. New media distribution of content is the future, and union musicians are empowered stakeholders. In records, film, TV, and commercials, our contracts ensure that we are attached to the new media and future media success of our employers.
Following the lead of other entertainment industry unions makes sense. Musician participation in the bounties of new media is in large part due to the strength, vision, and sacrifice of our brother and sister union members who write, act, direct, film, transport, and otherwise contribute to our worldwide entertainment culture. From the actor's strike in 1960 that established residuals for the film industry to the 2007-2008 strike by writers that laid the groundwork for new media coverage for all, from the International Alliance of Theatrical Stage Employees (IATSE) activists who successfully organized the TV show Survivor, to the activist musicians who demanded union session wages, residuals, pension, and health care for the orchestra of Mad Men, we stand on many strong shoulders.
We can strengthen our benefits, such as the pension fund, and we can pursue industry standard employment. We can make headway with legislation at the federal, state, provincial, and local levels. We can help the next generation, and the next, working to ensure that equal pay for equal work includes generations, as well as gender. All of this is possible only insofar as we as musicians talk amongst ourselves, work out our disagreements, find our common interests, and ultimately, stand together.