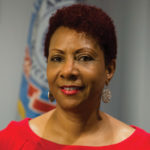 by Maria Warner-Dowrich, Contractor Administrator, AFM Electronic Media Services Division
I am sure many of you are aware that, in June, the AFM and representatives of the commercial announcements industry's Joint Policy Committee (JPC) agreed to extend the term of the international Commercial Announcements Agreement for a one-year period, subject to the AFM's ratification procedure.
This extension follows the term of the June 5, 2014 through June 4, 2017 agreement, where the AFM negotiated significant wage, pension fund, and health and welfare increases, revamped provisions pertaining to commercial announcements made for the Internet and commercial announcements made for traditional uses that are "moved over" to the Internet, and agreed to terms for creating a provision for commercial announcements made for all media uses (television, radio, foreign use, nonbroadcast use, and Internet) for a one-year period.
Given the success of those negotiations, it was decided that there was no immediate need for "across the table" negotiations. However, the one-year extension, which became effective June 5 and will run through June 4, 2018, includes a 2% increase in base wages. Use and reuse payments will continue to be calculated at the same percentage as in the 2014-2017 agreement.
The agreement has been ratified by an overwhelming margin of all eligible musicians whose votes were returned and counted by secret ballot. The ratification process was administered by the American Arbitration Association and was observed by Administrative Assistant in the Electronic Media Services Division Cecelia Gray and me.
Brief outline of the new basic session wages:
Side musician one-hour session rate: $129.75

Leader, contractor, single musician: $259.50

Music preparation rates increased by 2%

Copyists receive either the side musician rate or page rates, whichever is higher

Arrangers and orchestrators receive the leader rate or page rates, whichever is higher

Sideline musician eight-hour minimum: $219.30

Leader and orchestra manager: $438.60

Pension fund contribution: 16.5% of scale wages

Health and welfare: $26, plus 6% of scale wages         
A copy of the new Commercial Announcements Agreement wage summary can be found on AFM.org. Click "Our Musicians," then "Recording & Digital Media." Scroll down to Recording and Digital Media Resources and you will see a list of agreements to choose from.
We have notified the "me too" signatories to the 2014-2017 agreement of the one-year extension and we are distributing letters of acceptance so they can memorialize the terms of the extension.
If you have any questions please contact me at the New York Office (phone: 917-229-0233 or email: mwarner-dowrich@afm.org).