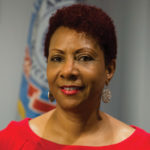 by Maria Warner-Dowrich, Contract Administrator AFM Electronic Media Services Division
Effective June 1, an agreement for an additional extension to the Commercial Announcements Agreement was reached between the AFM and the ANA-4A's Joint Policy Committee on Broadcast Talent Union Relations (JPC). This 18-month extension is in addition to the June 5, 2014 through June 4, 2017 agreement, previously extended to June 4, 2018. The agreement is now extended through December 4, 2019.
Under the terms of this new extension, base wages have been increased by  2% for services provided on or after the effective date. The pension fund contribution of 16.5%, and the health and welfare contribution of 6% on scale wages, plus $26 on session only services, remain the same as on the agreement that expired June 4, 2018. Following is a concise outline of the new basic session wages:
National Commercials
Session Fees (one-hour minimum) are as follows:
Side musician with no doubles—$132.35 (up to three, one-minute spots)
Leader, arranger, contractor, orchestrator—$264.70
Music preparation rates increased by 2%
Copyists receive either the side musician's rate or page rates, whichever is higher.
Arrangers and orchestrators receive
the leader's rate or page rates, whichever is higher
Sideline musician, eight-hour minimum—$223.69
Sideline musician performing alone, eight-hour work day—$260.10
Leader and orchestra manager—$447.38
Pension fund contribution—16.5% of scale wages
Health and welfare—$26, plus 6% of scale wages
For session only—an additional $26 for each of the first two lines, per performer, per report
Doubling: first double—30% extra of base scale, each additional double—15% of base scale
Reuse/Initial Use Fees
The initial use fees below cover the first 13-week cycle for all national television and radio spots claimed at original session.
Side musician, sideline musician, copyist—$37.50
Leader, contractor, arranger, orchestrator—$75
Reuse Fees
$99.26 per side musician, sideline musician, copyist for each subsequent 13-week cycle, per spot
Leader, contractor, arranger, orchestrator—$198.52
Ballots for the additional extension to the agreement were mailed out along with careful voting instructions for the election process, which was conducted under the strict guidance of the American Arbitration Association. The count was observed by AFM EMSD Administrative Assistant Alyson Sheehan and me.
Upon ratification, the 2% increase became effective June 5.
We have updated the current wage charts, which include foreign use, Internet, nonbroadcast, and all media payments to reflect the 2% increase to the base wages.
For a copy of all Commercial Announcements Agreement documents, log onto the AFM website (www.afm.org) and go to the Document Library, select EMSD, then Electronic Media Guidelines & Summaries, then select the desired document. Alternatively, contact me via email at
mwarner-dowrich@afm.org or call (917) 229-0233.