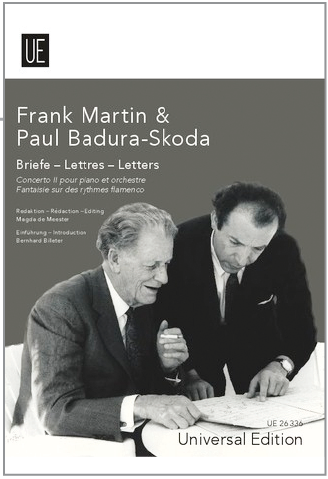 This correspondence between composer Frank Martin and pianist Paul Badura-Skoda covers the period from 1965 to 1974. Badura-Skoda commissioned two works for piano from Martin during this time, and a deep friendship grew between the two men over the course of these years. The letters offer readers the musical interest in the men's collaborations, as well as an endearing testimony to a special artistic friendship. This edition offers the letters in English, French, and German.
---
Frank Martin & Paul Badura-Skoda: Letters, edited by
Magda de Meester, Universal Edition, www.universaledition.com.