by Bennie Keys, AFM Diversity Committee Member and Vice President of Local 56 (Grand Rapids, MI)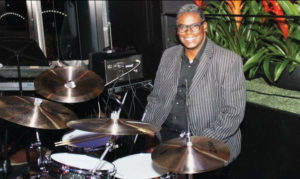 I am happy to write this article on behalf of the AFM Diversity Committee. I have been an AFM member since 1989. I feel proud to be a member of this organization. I was exposed to unionism early in life. My father was a proud member for more than 50 years. This is why I am so passionate about being a member. He made it very clear that the union was the best thing to belong to as a working musician. He and his friends were served well by the union. As black people, it was one of the first organizations that helped minorities achieve equality in the workplace.
Even as a child in 1960s, I understood the difficult circumstances we faced as a family. He would always say to me, "You should get a union contract with anyone who hires you; even if your mother wants to hire you, make sure you have a contract for your protection." These words have proved to be solid time after time when I hired bands.
Now, let's get down to some important things for everyone to learn. I have been a local officer and board member for more than 20 years. So, I want give some insight to younger people and anyone who might benefit from this information. When I first ran for office, I was mentored by an older member who took me under his wing to help me have a stronger voice for musicians. He felt that I could represent everyone.
Let me make this perfectly clear, I see every member as important. It is my goal to represent them and to give them the best service the union can offer. I have had the opportunity to serve the minority community in the Ann Arbor local and as a Diversity Committee member. Working with the minority community, especially young people, and promoting progress in the music business is often complicated.
I urge anyone who wants to help make a difference to go to local meetings and possibly run for office, if they feel inclined to do so. Then, you will be in a position to move the agenda forward for all of us. When I first began to serve on the local board, I had no idea what to do. At the time, people gave me a lot of opinions about the leadership. That made me overreact when getting my point across. This I found was not necessary. Everyone helped me and welcomed me with open arms. I have found that same love throughout the country.
I believe that the key to the union's success, as AFM President Ray Hair often says, is unity. Members of the Diversity Committee are working toward solutions to improve and strengthen the bridge for all musicians to reach their potential in music, no matter the genre.
I want to thank Alfonso Pollard for sharing his column and Diversity Committee Chair Lovie Smith-Wright for this opportunity to share with all of you. In solidarity.