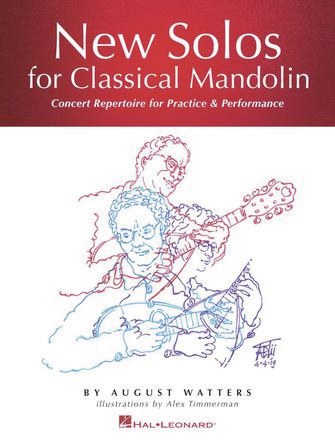 This unique collection of original solo compositions for mandolin is designed for both practice and performance. It provides a systematic study of several right-hand techniques drawn from the literature of classical mandolin, as well as a framework for developing your own approach to interpretation and improvisation within classical music traditions.
New Solos for Classical Mandolin: Concert Repertoire for Practice &
Performance, by August Watters, Hal Leonard, www.halleonard.com.